Nothing beats spending time with our loved ones and making memories that last a lifetime. Making time for our family and friends can be hard with modern life, but cherishing the times we do spend with them makes those moments that little bit more special.
At Bright Side, we've compiled a list of people who've commemorated their special memories and make us want to take our own trip down memory lane.
1. "My siblings and I recreated this for my parents as a gift for their fiftieth anniversary, 1985-2019."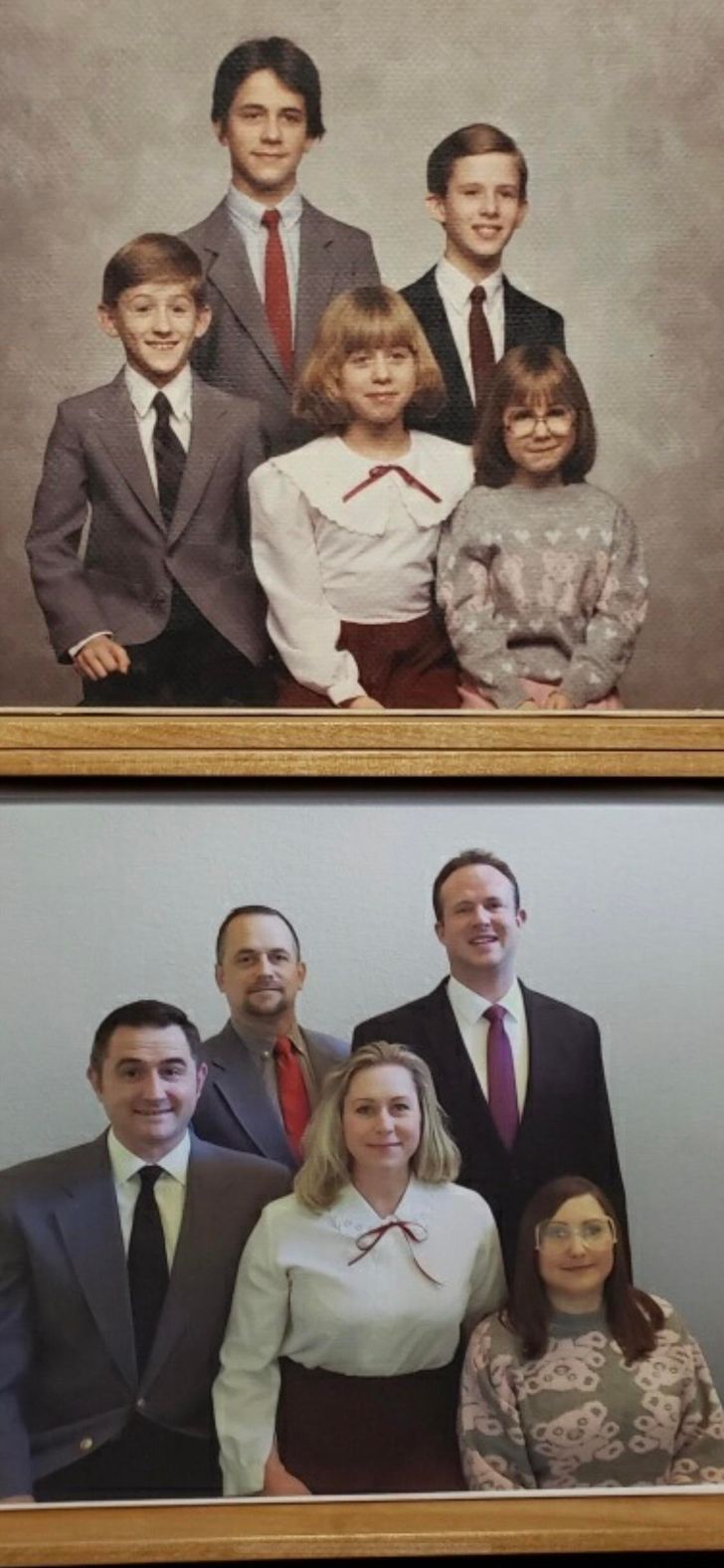 © CatchResponsible1261/Reddit
2. "My homies and me, summer 2013 to winter 2019."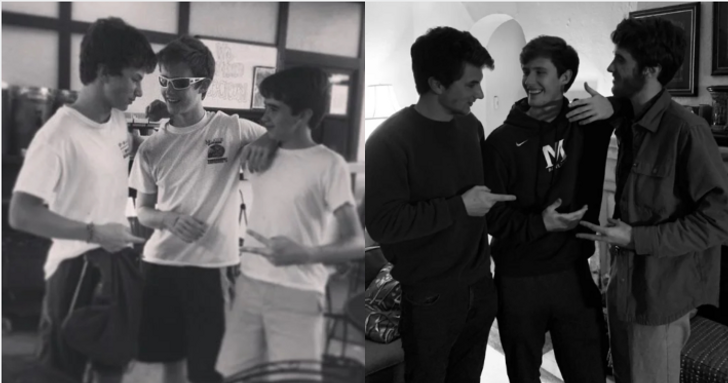 © ChefBoyardaddy/Reddit
3. "Growing up, I never thought I would live up to my dad's physical legacy. I finally feel like I'm living up to the 'Jr.' in my name."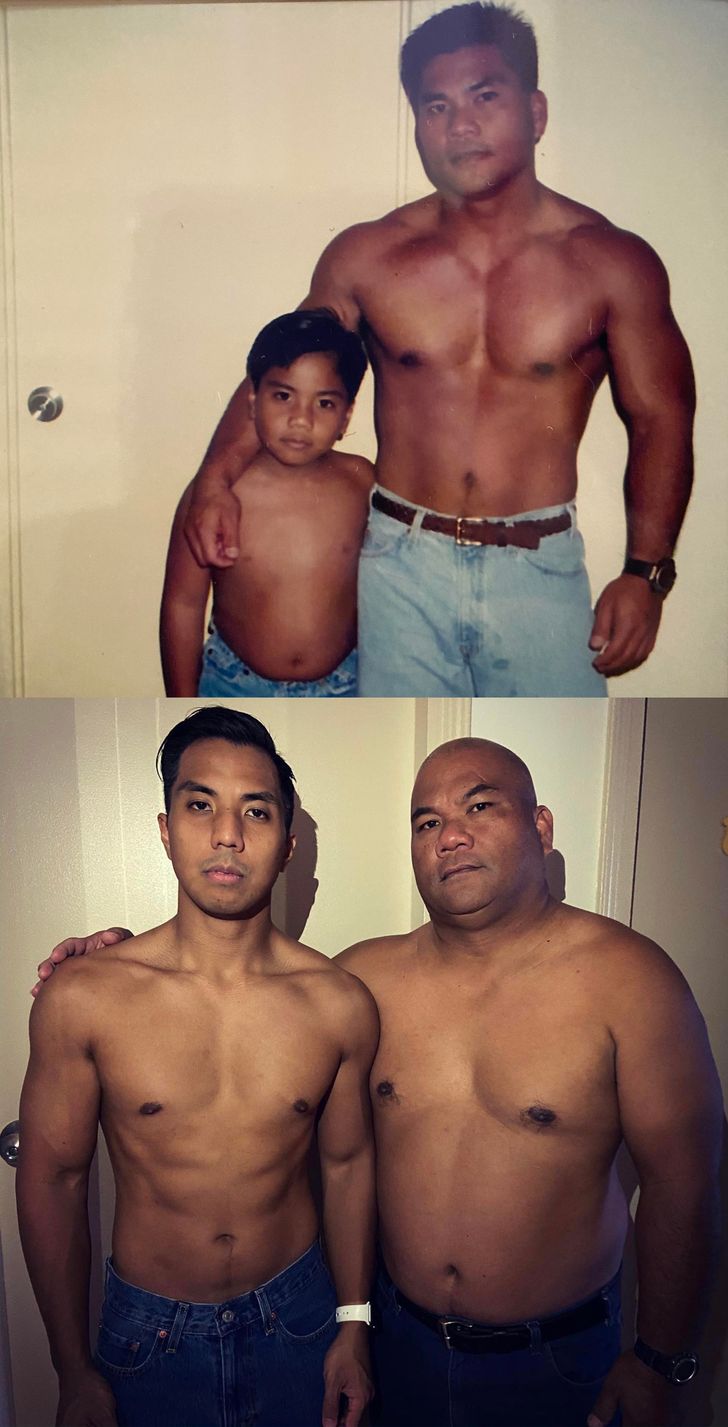 © PeteTheBohemian/Reddit
4. "Best friends for 20 years!"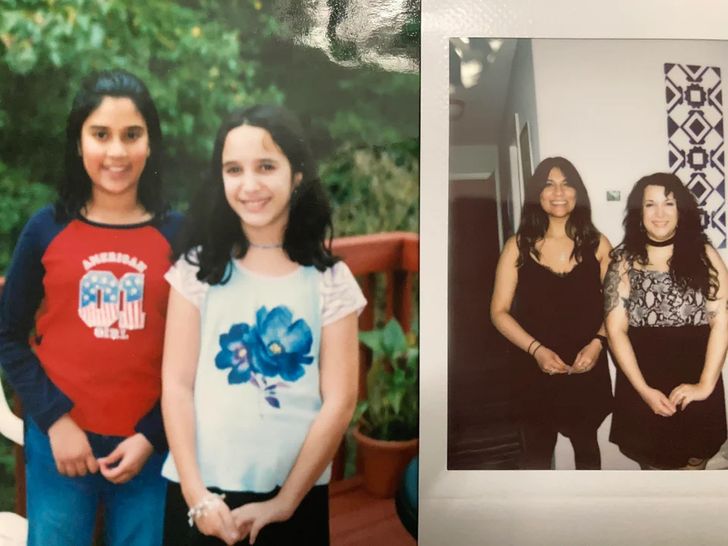 © cathaireddd/Reddit
5. "Recreated this photo for the third time! Not sure how many more times we'll do it. 8 years between the top 2 and about 3 years between the bottom 2."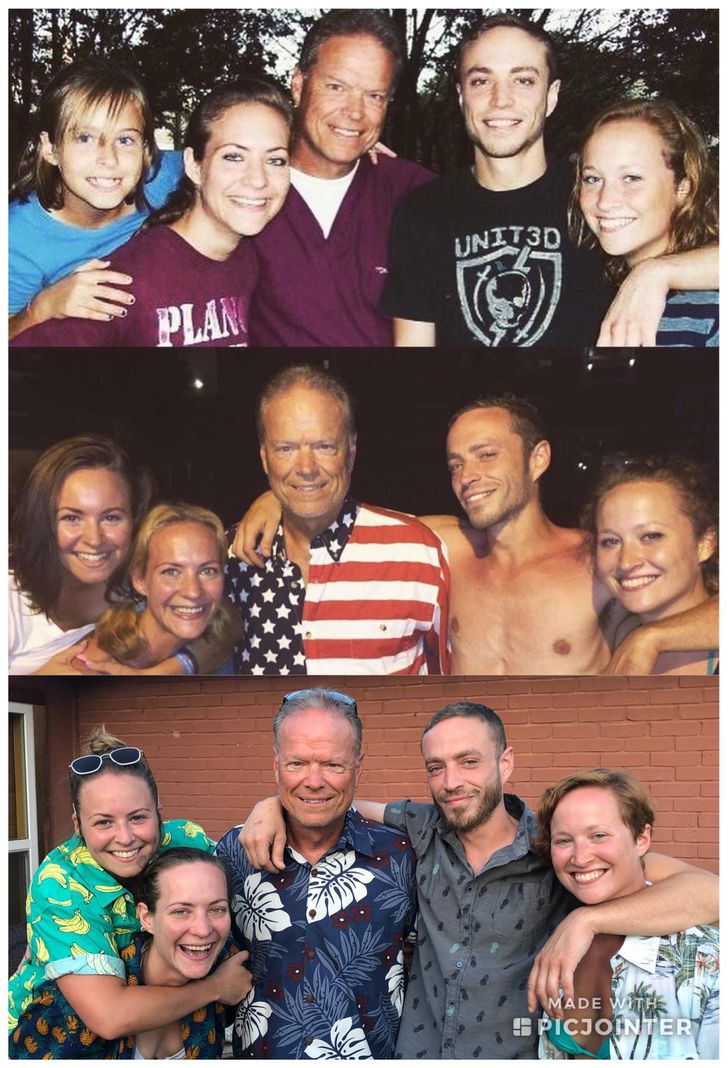 © idk__elephants__/Reddit
6. "Brothers and sisters, 1995-2020"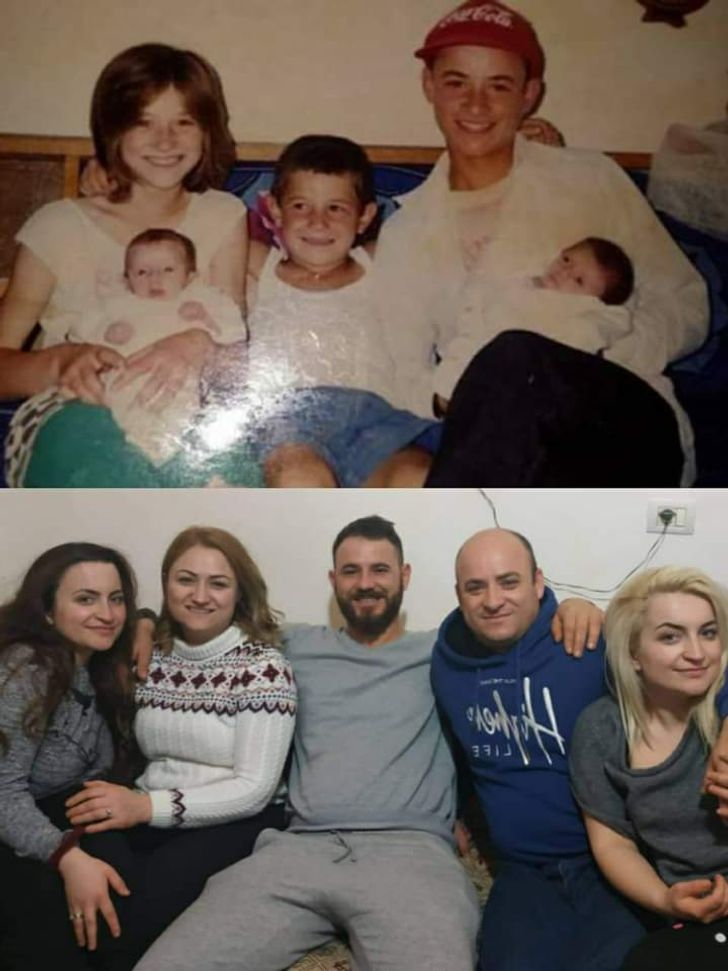 © inaxhelili/Reddit
7. "Met with the brother in lockdown to recreate some old pictures from 20 years ago!"
© rioter25/Reddit
8. "2007/2019 — guess I should have brought the hat to the wedding."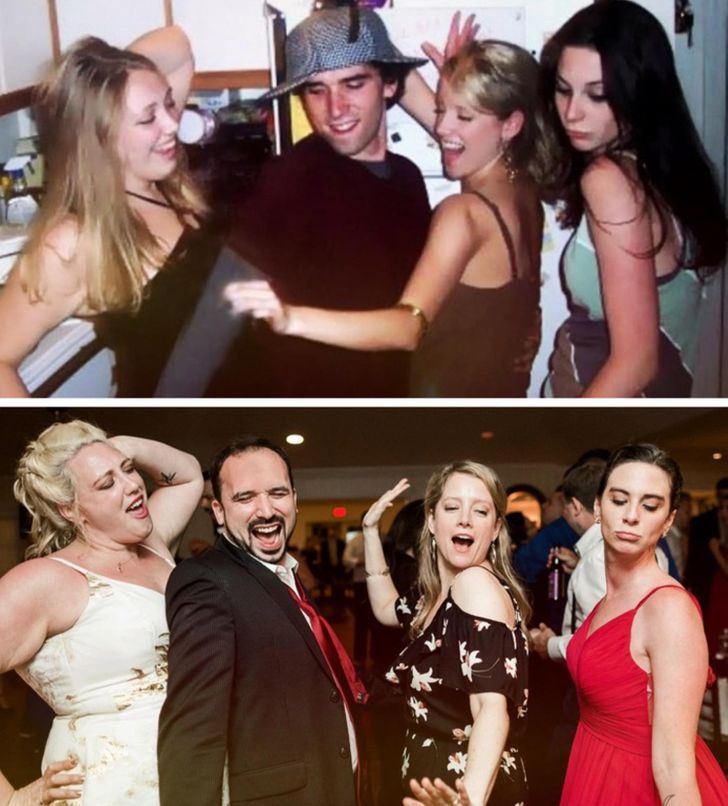 © Lonelyland/Reddit
9. "My mom and grandmother (1977), and my mom and me (2012) — 2 generations of University of Melbourne graduates!"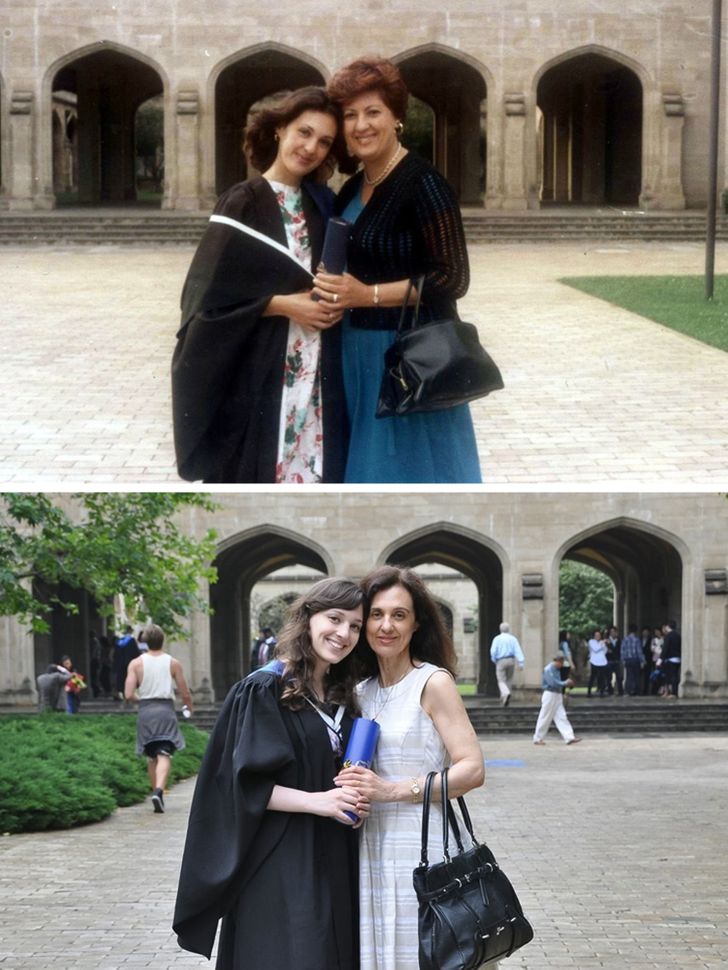 © GreenCristina/Reddit
10. "15 years — my cousins and I used to all live in New Jersey, now we're spread between NJ, NV, and the Philippines, so this was quite a reunion."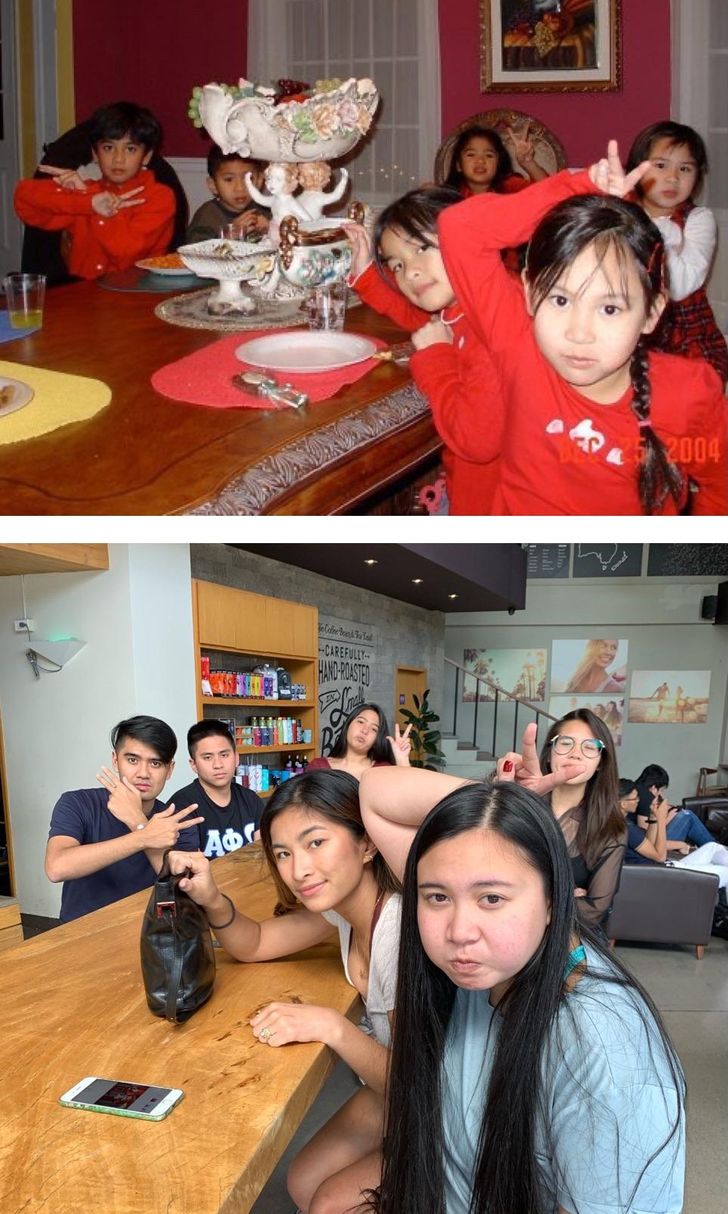 © heyitsamybelle/Reddit
11. "We haven't changed a bit in 32 years…"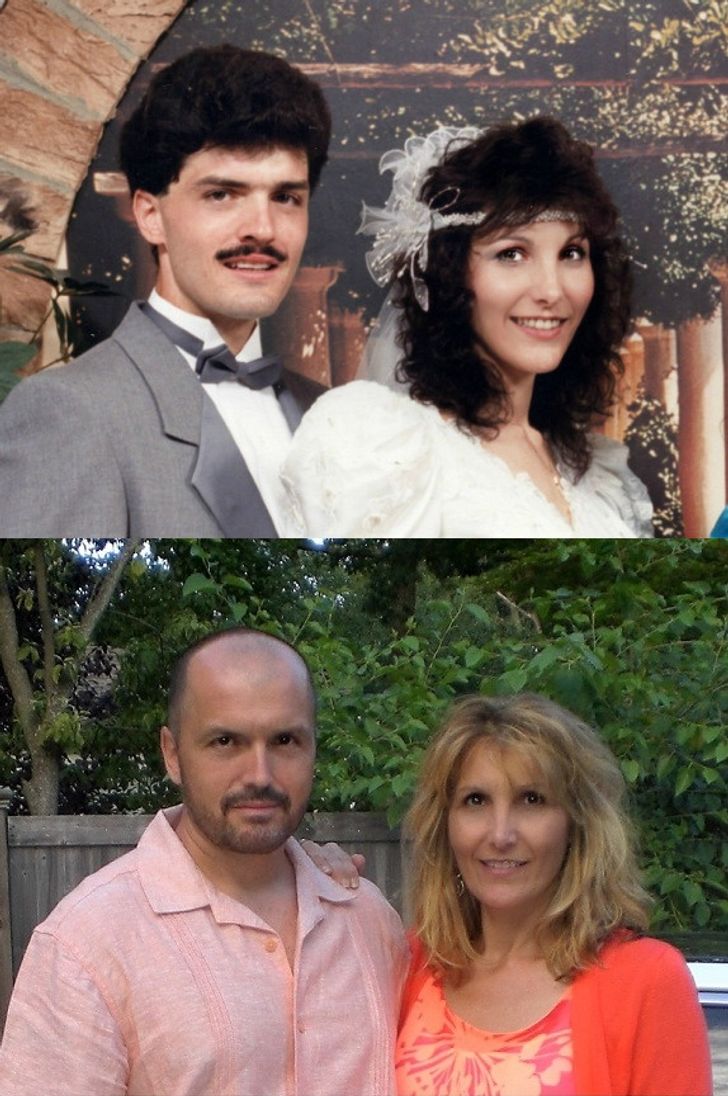 © UnusualAmbassador/Reddit
12. "20+ years of friendship and counting"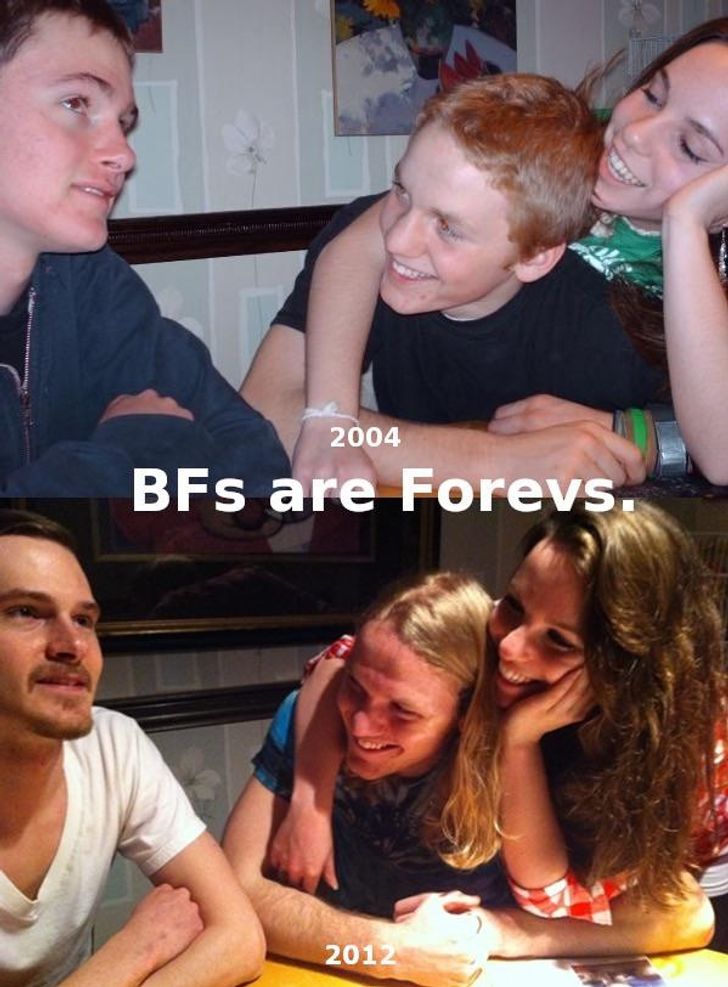 © birrdieface/Reddit
13. "I was the puny kid, 1988-2019"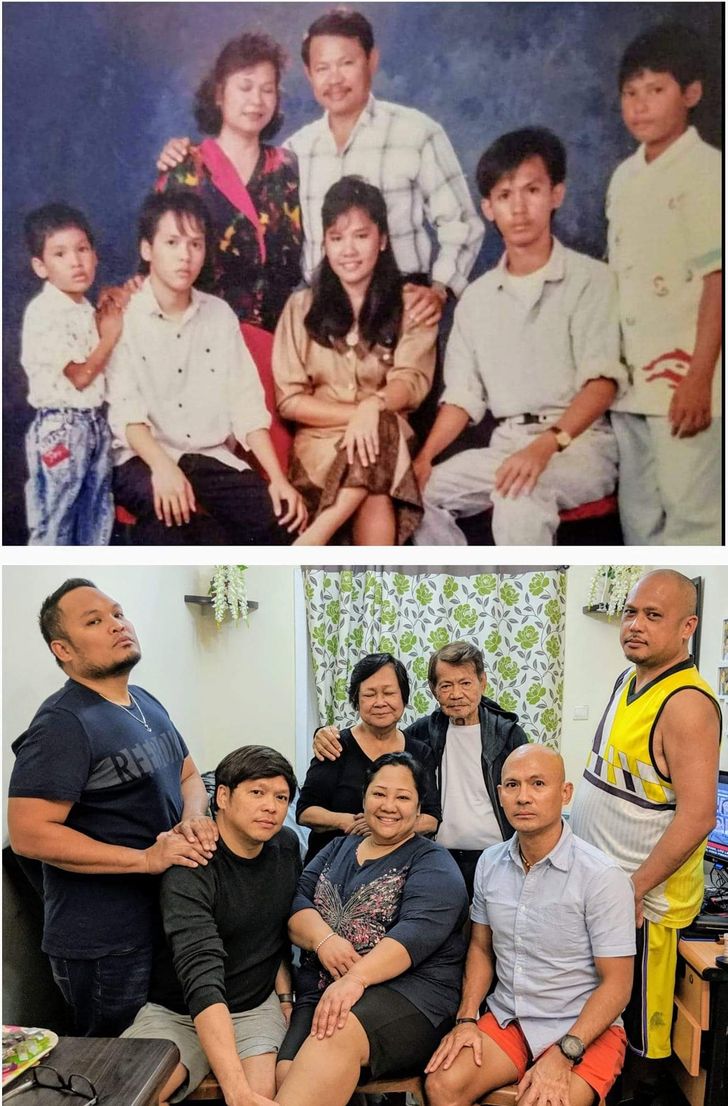 © Xiaobert/Reddit
14. "About 12 years apart! Same spot, same folks…"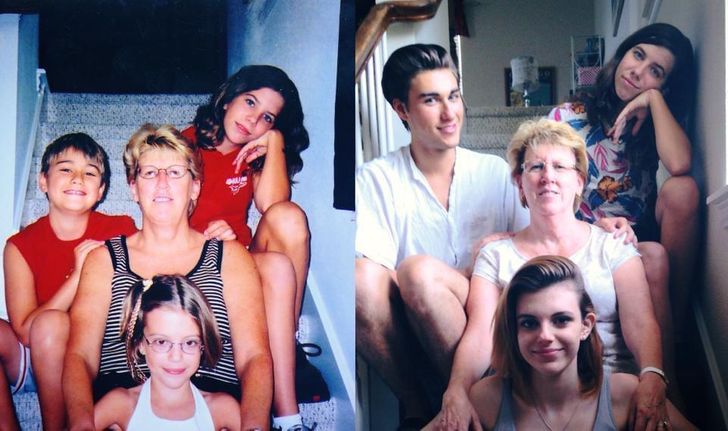 © starbucksordunkin/Reddit
15. "September 5, 2010, and now"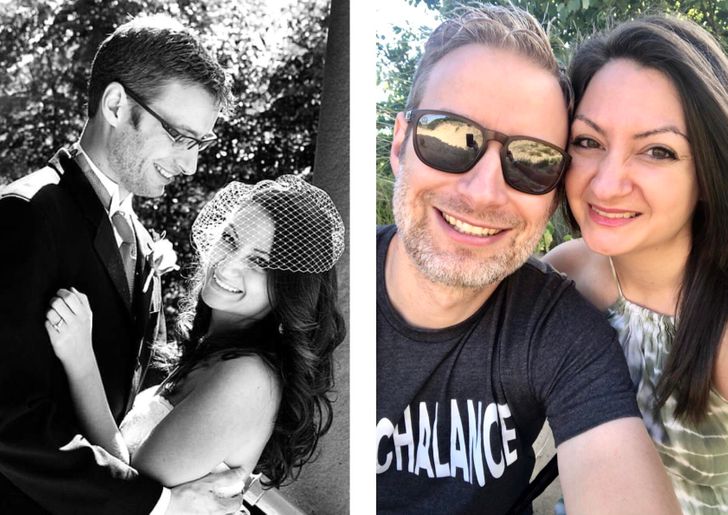 © sunspotshavefaded/Reddit
16. "My mom's college graduation photo with my dad and mine, 25 years later"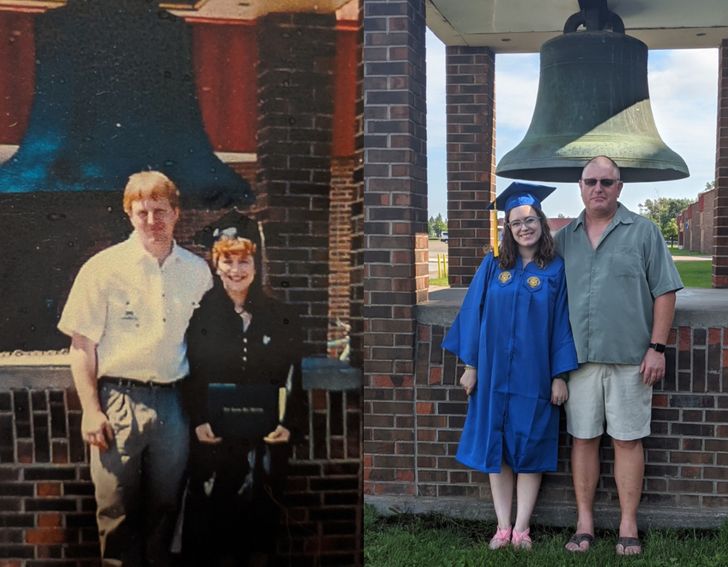 © TrekkieTay/Reddit
17. "College buds at the mall in 1994 and now in 2021, reunited after 25 years"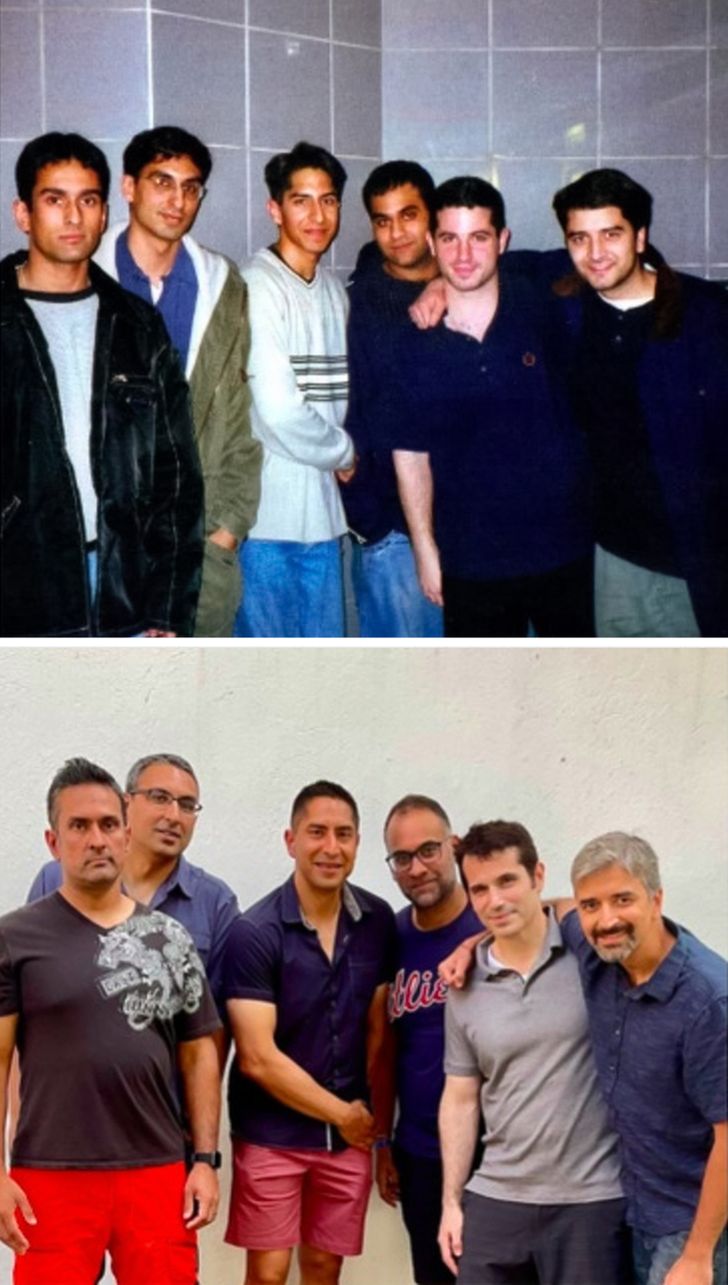 © rara37/Reddit
18. "Cousins, 20 years later"
© stingrayrodriguez/Reddit
19. "Another 6 years later, and some things still don't change."

© zeronine/Reddit
20. "My best friend and me in 1986, 2010 at her wedding, and in 2014 at my wedding."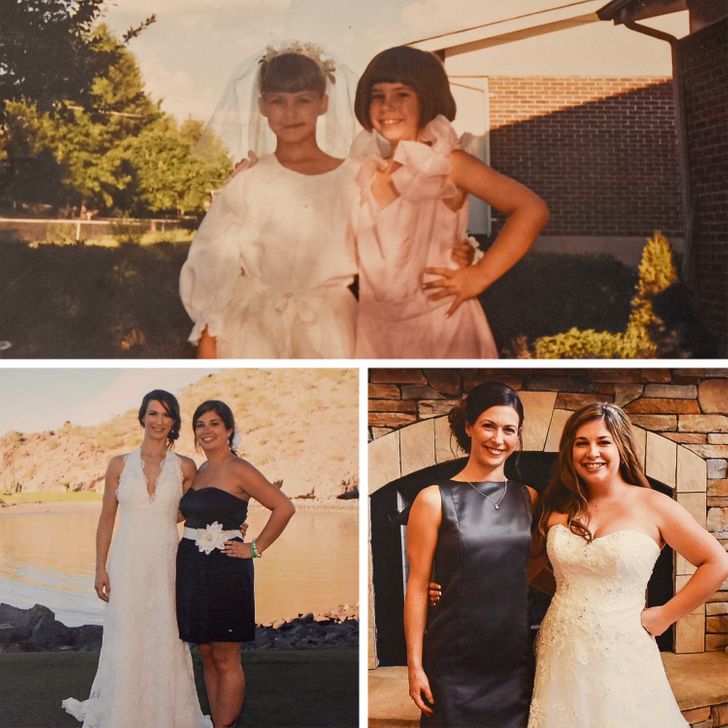 What are some of your most treasured memories with your loved ones?
Subscribe to our podcast on Spotify or Apple podcasts to enjoy our best stories and give a real treat to your ears.