A mom and her teenage daughter from Connecticut were just arrested for their role in the January 6 attack against the US Capitol.
Jean Lavin, 56, and Carla Krzywicki, 19, are originally from the town of Canterbury. They were two of the many who showed up at the demonstration to cause havoc days before Joe Biden, the 46th US president, was officially sworn in.
The two appeared to try to enter the Capitol using a bike rack as a ladder. Once they made their way inside the building, Carla started taking photographs inside and posting them on social media. They have since been wiped from her accounts.
According to HuffPost, one of the captions read, "This is history."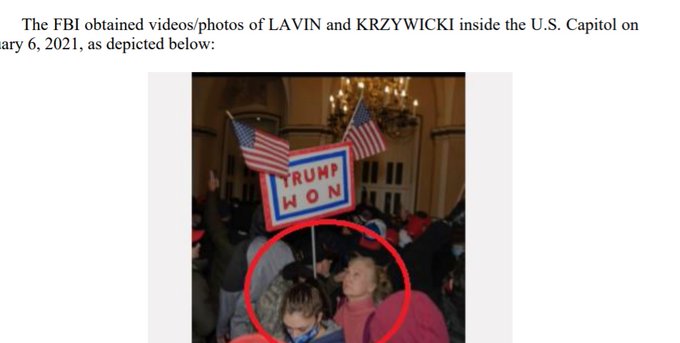 "We do not go burning down your city and stealing from your business," her post continued. "We come for the government officials that are ruining our country. We go straight to the source. Change needs to happen. That is our house and you work for us."
Wow. Glad to see they are still tracking them down. Now if only the judges get serious with sentencing them….

— TheGoodCook (@janaecook) September 15, 2021
The pair were interviewed by FBI agents in June and seemed to soften their story — likely knowing at that point that what they did was criminal and that their actual freedom could be on the line. At that time, Jean stated that the only reason they went into the building was for curiosity's sake. Carla openly admitted that she did post on Facebook while inside.
Here's the video in question. Look for the giant homemade "TRUMP WON" sign with the giant American flags. Tough to miss! https://t.co/12PTQMe3tW pic.twitter.com/xblHFgdbCo

— Ryan J. Reilly (@ryanjreilly) September 14, 2021
According to official documents, Carla noted that she had "posted a picture on Facebook, but later deleted it because it seemed like a bad idea to leave it up." It's yet another reminder that the internet is forever — especially when you're in the midst of trying to take down the government. Currently, they have no attorneys listed to represent them.