According to the American Cancer Society, roughly 21,410 women will be diagnosed with ovarian cancer by the end of this year. Of those 21,410 cases, 13,770 women are expected to die. The numbers are sobering; but they are nothing new to Dr. Nadia Chaudhri, who has known she is dying of the disease for some time. The 44-year-old mother and neuroscientist from Montreal, Quebec, was diagnosed with late-stage ovarian cancer in June 2020, and has been candidly sharing her journey with her social media followers ever since. Now that it's clear she is terminal, Chaudhri is using her platform to share crucial information with other women who, like her, may not know the signs.
Initially, Chaudhri believed she was suffering from a UTI
At least, that's what her doctor told her last year when she first complained of discomfort.
In a recent Twitter thread that has since gone viral, Chaudhri explained the timeline of events that led to her diagnosis — one that she hopes others can learn from.
"Now that I have 100K followers, I want to talk about #OvarianCancer," Chaudhri tweeted on September 13. "Specifically my gritty story. The goal is awareness. I hope you find this narrative informative."
Clearly, many have
(Otherwise, it probably wouldn't have garnered more than 15.4K retweets and 57.7K likes.)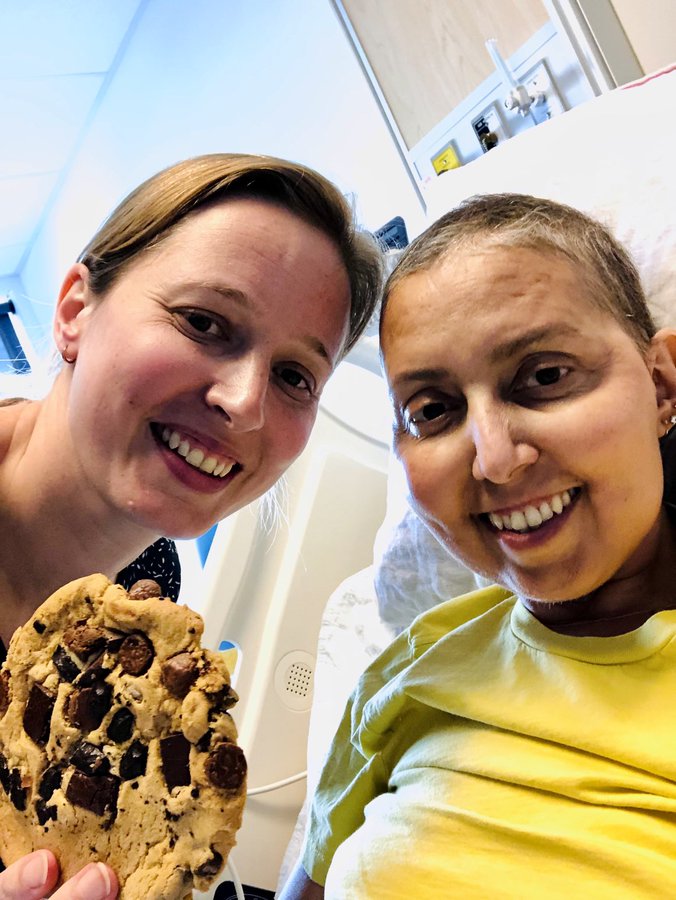 Chaudhri says she started feeling "unwell" back in January 2020.
"I was tired, had vague abdominal pain, severe lower back pain, and a mild increase in frequency to urinate," she explained.
After speaking with her doctor, she was given a round of antibiotics, which her doctor intended to treat her UTI — even though she didn't have the classic symptoms of a UTI.
According to The Mayo Clinic, those can range from "a strong, persistent urge to urinate" to "a burning sensation when urinating." The urine can also appear to be cloudy, reddish in color, and strong-smelling. As for abdominal pain, it usually occurs at the pelvis and around the area of the pubic bone.
Even though Chaudhri's symptoms didn't perfectly align, she trusted her doctor
In addition to the antibiotics, she underwent an endovaginal ultrasound, which "showed free fluid in the abdomen and the possibility of a ruptured left ovarian cyst," she continued.
The doctor recommended a follow-up visit in three months, and she hoped that her symptoms would subside by then.
In some ways, they actually did
"Antibiotics plus a laxative seemed to treat my ailments," Chaudhri continued. "But then by mid-February all the symptoms returned."
Perplexed, her doctor prescribed a different course of antibiotics, even though many of the classic symptoms of a UTI were still absent.
"Things seemed to improve a bit," the mother went on. But by March 2020 — just at the onset of the pandemic — things took a turn.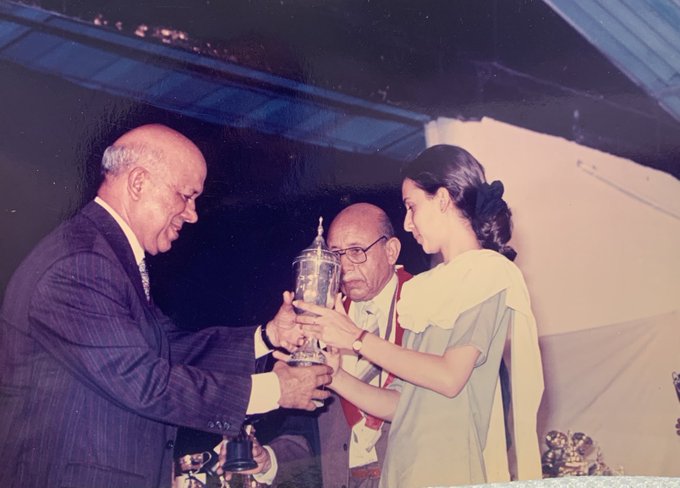 "By now my abdomen was bloated and I was in moderate pain," she tweeted. "My bowel movements had changed too so I kept taking stool softeners. I couldn't see my doctor because of the pandemic. I was incredibly tired but I chalked it up to the pandemic."
March came and went, but Chaudhri was still experiencing discomfort
In April, she went on a third round of antibiotics, since her doctor still suspected a urinary infection, and she found herself dismissing all her exhaustion as simply "pandemic fatigue."
The following month, she had another endovaginal ultrasound, and this time, there were more clues.
"This one showed that my ovaries were enlarged and had moved toward the middle of my abdomen," she tweeted. "There was a lot of ascites in my abdomen too. The radiologist suggested endometriosis."
Chaudhri wasn't totally convinced, though
Before she went down that path, she decided to show her scans to her uncle, who just so happens to be a gynecologist. Little did Chaudhri know that this decision would prove fateful.
"He said I should get a blood test to check CA 125, CA 19, and CEA. These are cancer markers," she tweeted. "He wanted to rule them out before pursuing endometriosis as an option."
When the results came back, her levels were off the charts.
"My CA 125 came back at 925," she recalled, adding that a "normal" level is 0-35.
She scheduled an appointment with a top gynecologist right away
In the days and weeks that followed, she underwent more tests, scans, and bloodwork, in hopes that a specialist would be able to tell her more.
Unfortunately, though, it wasn't the news she wanted to hear.
"She said 24 of 25 doctors in the tumour board said I had cancer," Chaudhri shared, adding that her doctor was still "holding out" for endometriosis.