Bikers are usually associated with billiard bars and motorcycle conventions. While there may be some truth to these stereotypes, not all bikes are limited to this persona.
Rescue Ink is a unique band of bikers who have dedicated their lives to saving mistreated animals across the country.
With their long beards, numerous tattoos, and biker grit, these heroes approach violent and cruel pet owners without fear.
The bikers speak with these criminal owners and convince them to hand over their pets.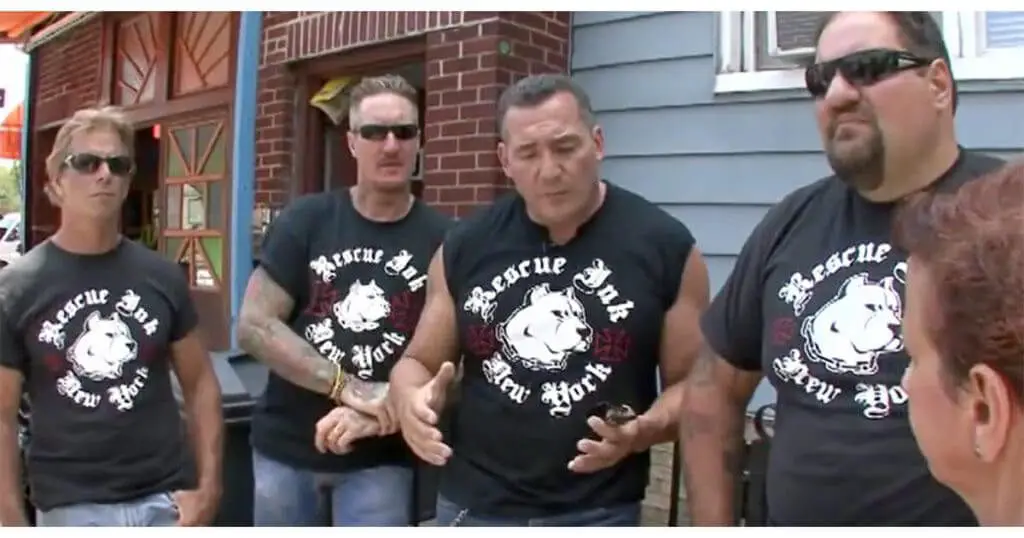 Although these bikers from Long Island operate within the law, they still get their way a majority of the time.
Rescue Ink was originally founded as a not-for-profit organization full of bikers, powerlifters, bodybuilders, former servicemen, and members of the military.
Some of the members even had trouble with the law in their pasts. These unlikely heroes are bound together by their search for justice and the fair treatment of animals.
These animal rescuers receive countless calls every day regarding reports of animal cruelty.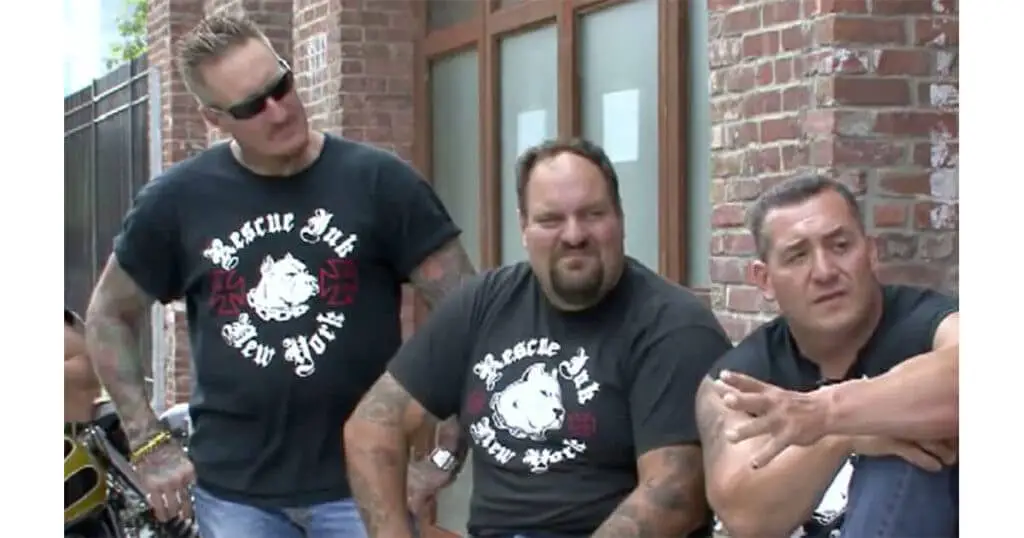 As the group can tend to each incident, Rescue Ink decides to handle the worst cases first.
Throughout their years of activity, they have dealt with animal serial killers, breeders, and even dog fighters.
According to the group, most animal abusers are ruthless, impulsive, and insecure individuals who fall victim to sadistic inclinations.
Fortunately, these rescuers are always willing to protect the innocent pets that are mistreated by these criminals.

In an interview with People, group member Anthony Rossano explained that pet abusers are less intimated by the police because they are subject to legal limitations.
However, these criminals are much more intimidated when the group from Rescue Ink arrives at the scene.
Although these rescues never act outside of the law, criminals don't know what to think of the group.
Despite their heroism and success, the group remains humble. These self-proclaimed 'super animal lovers' don't see their actions as heroism.

There are hundreds of dogs, cats, and other pets who would disagree.
This group of tattooed bikers and bodybuilders stands up for the innocent and mistreated.
Rescue Ink works for a noble cause that should be supported and encouraged.