I was raised to treat others with respect. To treat people like I wanted to be treated – sadly, not everyone was raised that way!
Carma Greathouse was out shopping with her granddaughter, Leah Kerr, and Leah's two daughters.
Leah was carrying all the bags and trying to help her daughters get on the escalator.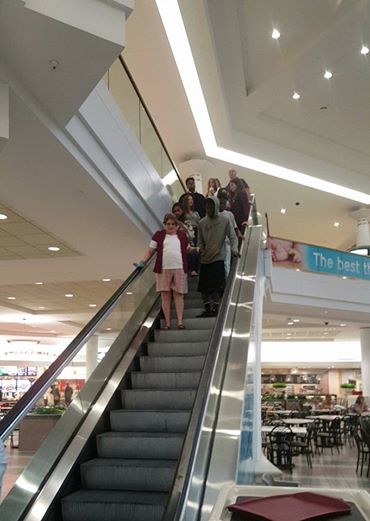 When Leah turned around, she saw that Carma hadn't gotten on because she was too scared.
Leah's heart was saddened when she saw several people actually push Carma out of their way!
They didn't bother to see why she was standing there near the escalator – they were in a hurry to do their own shopping.
But, Alujwyon Williams, 19, saw Carma and decided to help.
He grabbed her hand and helped her onto the escalator.