At the end of February in Pecan Grove, Texas, a near tragedy happened that turned out to be a miracle.
Andrew Wolf, a former news photographer, says he always has his dashboard camcorder running from the moment he starts up his vehicle.
Of all the things he's ever recorded, there has never been anything close to this incident, Wolf said.
On the morning of the 25th of February, Wolf was traveling behind a truck. As usual on this road, the traffic was going at a good clip of about 50 mph.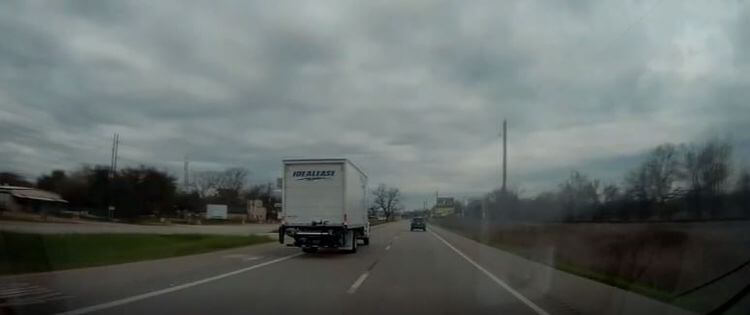 At the intersection of Pitts Road, a worker was attending to the traffic lights above.
As the truck went through the intersection, its roof hit the bottom of the work bucket hanging from the wires.
The strong impact turned the worker inside the bucket upside down and sent him reeling toward the ground.
Luckily, he was strapped in with a safety harness and wearing a helmet.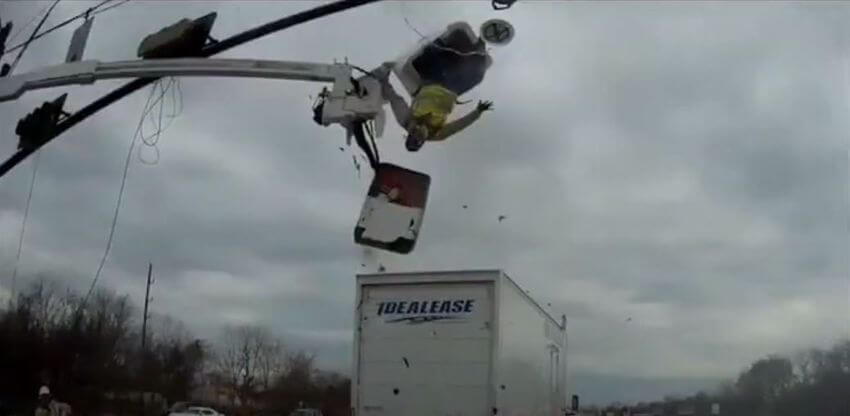 Wolf says he was only dangling there for about 30 seconds while waiting for rescue, but in that short time he was also nearly hit by a passing bus.
As is customary, it's incumbent on the driver to know the dimensions of the vehicle he's driving but, even at that, this would not have helped in this case.
When going through underpasses, for instance, signs warning that a vehicle over a certain height will not clear them are posted.
There was no way for the driver to know what the clearance footage was here. The area where the man was working should have been cordoned off.
Signs indicating Men AT Work could have blocked off that area with a police officer redirecting traffic to ensure this didn't happen.
Nonetheless, everyone is relieved that this didn't turn into the tragedy it could have been.