Elijah Snow was enjoying an anniversary vacation with his wife, Jamie. When they arrived at the hotel in Cancun, Mexico, to celebrate their 10 years of marriage, neither of them thought they wouldn't be making the return trip together.
After a dinner together, Elijah chose to stay down by the bar to have another drink or two. When Jamie first woke up, it was 4 a.m. — and she realized that Elijah wasn't in bed, nor was he in the room with her.
Elijah, who was a firefighter, was found shoved in a tiny window at the hotel next to the one they were staying at. He had died, and it's still unclear what happened that night after Jamie went upstairs.
Jamie is convinced that her husband was murdered. She talked to Dr. Phil to tell her side of the story for the first time.
"I didn't want to believe it," she said, when she had to identify his body. "I wanted to think it was someone else."
She told Dr. Phil that it took a lot of time to process that her husband was gone. "At the police station I was still just in disbelief," she said. When she went back to the hotel, she realized that this had really happened.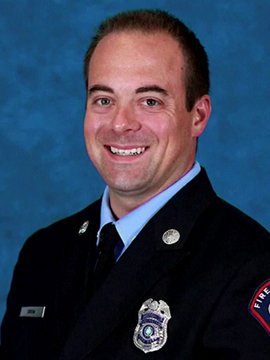 The hotel management has refused to provide Elijah's family with any of the outdoor security footage they may have had, claiming it was a complete accident. Those who knew Elijah believe it's impossible that he would have accidentally wedged himself in the window.
"His shoulders aren't even going to go through that space," his father explained to Daily Mail. "He was left hung up at his armpits."
Watch the video to hear more from his wife about this terrible and unexpected loss.